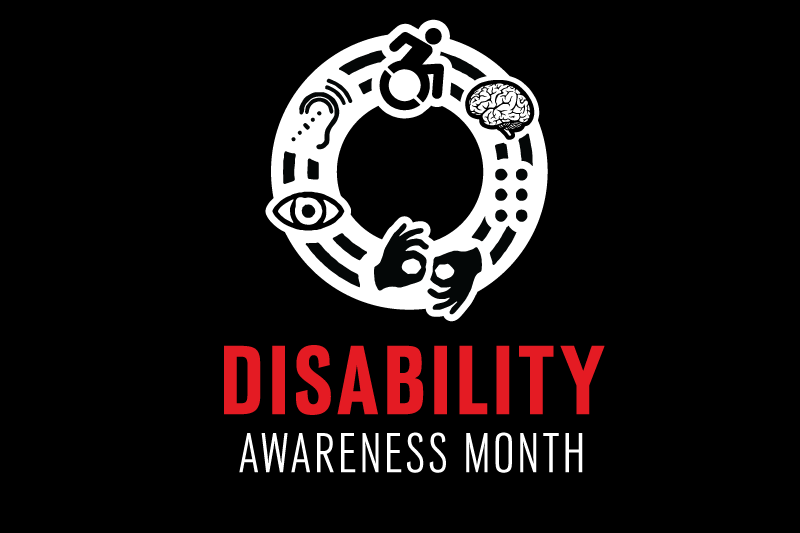 The University of Nebraska at Omaha is hosting the first ever disability awareness month. The accessibility services center and the network for disability awareness agency are teaming up to host four on-campus events for students. These events will run throughout March to bring awareness and promote inclusion at UNO.
Stephanie Hengen, is the graduate assistant at the center and advisor for the agency. She says that she is excited to see what these events might do for the campus atmosphere.
"We have a lot more students with disabilities on campus than what you might see. I think there's a lot of stigma associated with having disability or illness. We're just trying to break that stigma."
The "Allies for Inclusion Abilities Exhibit" was held in Criss Library last Thursday and had around 150 students attend.
This Friday, March 10, the organizations will host an "Art Against Anxiety" event guided by an art therapist in Milo Bail Aksarben room from 6 to 8 p.m. This event will be teaching students how to relieve stress through art and visual journaling.
On March 14, the ASC will be hosting an "Accessibili-TEA" event in CPACS 132D from 12 to 1 p.m. Tea and cookies will be provided.
On March 31, the NDA is hosting a wheelchair basketball tournament in HPER 10 a.m. to 6 p.m. They are looking for teams of five to eight people. Registration must be completed on MavSYNC and includes a free t-shirt for players.

Hengen says this is a big step in UNO's history.
"There are a lot of people who think that someone with a disability is just someone in a wheelchair, there are a lot of invisible disabilities as well."
If you are interested in these events, check out the Network for Disability Awareness Agency's events page on Mavsync to learn more about disability awareness month.