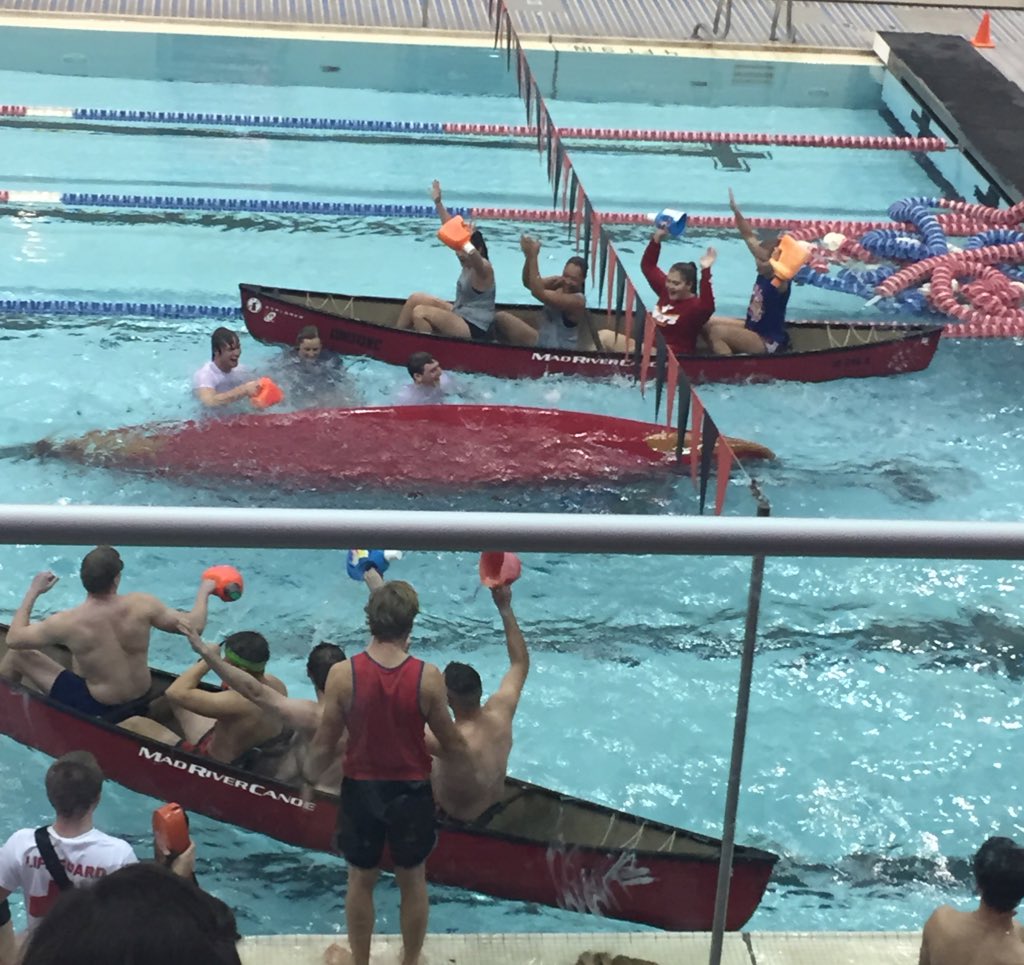 CONRAD: UNO's Homecoming week hosts "Battleship" in HPER Pool to get students pumped for Homecoming. This is one of many events being hosted by several student organizations throughout the week for UNO students. In the game, students pair up in teams, get into canoes in the pool and violently try to sink each other in a large over-sized game of "Battleship". UNO Student Kamisha Duncan shares her enthusiasm for the event.
DUNCAN: This is my second year competing in Battleship and I have a lot of fun with it. Its fun seeing everybody get loud and be competitive. And I especially love having the support from the girls in my chapter and competing against friends.
CONRAD: This is a popular game played by students and many look forward to getting involved, while also getting a fun night of exercise.
DUNCAN: Today was a really good way to let off steam especially this week when I have a million things due plus Homecoming. It's also a really good workout. I got my cardio in for the day, which I definitely wouldnt've planned on doing.
CONRAD: Even though many groups of students attend "Battleship" games throughout the year, Homecoming week is by far the largest night of attendance for these games.
For the UNO School of Communication, I'm Cassidy Conrad.